Products Page
Microsoft Access® is arguably one of the mo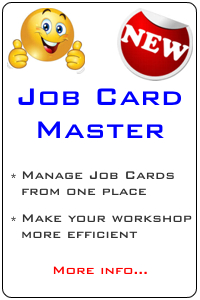 st underrated software packages ever produced. This is partly due to the steep learning curve required to develop robust efficient applications, and partly due to "shortfalls" in earlier versions of MS Access.
Be that as it may, since MS Access 2007 the platform is more stable and most suitable for the small business environment. It is feature-rich, reliable, efficient and provides us with excellent turn-around time when developing applications. Since the launch of MS Office 365 Users now have MS Access as part of the Office Suit. To not use a tool already available is just bad business sense. Its important to know that with each revision or version, MS Access get more powerful, has more features and becomes more robust.

Unfortunately, there are still too many that do not appreciate the versatility of the application. For example, when developing an MS Access base application we do not have to worry about configuration problems. We simple provide the client with a single Setup file and before they know it, they are up and running. Only on rare occasions is it necessary for us to assist with the installation and configuration.
At Itcan Developments, we have also developed what we call a SDA System. This allows us to provide you with a fast database application, depending on your network configuration, that allows you to work with your data from just about anywhere. Yep, you can take your laptop home with you and do your admin work from home. We also have the ability to integrate your application with your mobile devices.
These facts help us to bring our clients a hassle free application in the shortest time possible. Applications developed on the MS Access platform are very easily integrated with the other applications in the MS Office Suit. You can source data in Access and display it in a PowerPoint Slideshow for example or source data in Access to include in a MS Word Report.
Having punted MS Access, it must be mentioned that Access in not widely understood because of the dedication required to master the application. A great deal of work goes into developing an outstanding solution and most users just don't have the time. Fortunately for you, Itcan Developments has mastered MS Access and you no longer have to worry about development. Once we are done, you simply use the Application and enjoy the satisfaction that comes from a job well done.
We often find that Clients have a completlely wrong idea about developing specialised software - they see it as an option only available to big companies with huge budgets. We have developed Applications ranging from simple point of sale applications to integrated stock and invoicing applications. We treat every Client as a unique entity and assess their needs before any design specification is drafted. In many instances, we are able to reuse certain features. This saves you time and money. Our years of experience puts us in a position to give you the best advice and provide you with a solution that is cost effective and makes a difference to your organisation.
Very often, we build a modular solution. In other words, we develop a foundation that meets the Clients current needs and available budget. The Client can then request additional features and functionality as and when additional funds become availabe or needs arise. Its not uncommon for us to begin with an 8 week project and to be adding features 2 years down the line. Once you as a Client see what is possible you will alwasy find additional requirements. The software becomes an integral valuable tool that you continue to tweak and polish to suit your needs.